Short guide on how to install the Hurry Murray App on your HTC Android phone.
Step 1:
Make sure you have HTC Sync installed on your PC. If you don't the install package should be on the memory stick that came with your phone or download the latest version from HTC Support.
Step 2:
Plug your phone into your PC and open up HTC Sync on the PC. On your phone, open notifications and select 'Sync with PC'. This should then connect your phone to the PC and change the home page on HTC Sync.
Step 3:
Navigate to the settings menu on your phone. Scroll down to 'Applications' and open it. Tick the box 'Unknown sources' to allow the install of non-Market applications on your phone.
Step 4:
Back on the PC click on the new menu item 'Application Installer'.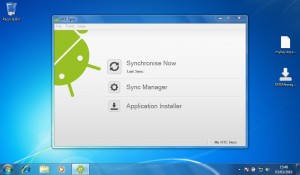 Step 5:
When the application installer wizard opens click next to get to selection screen. Browse to the location of the 'SMSMessaging.pkg" and select it. Click next to install.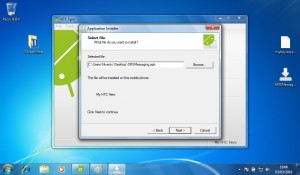 Step 6:
The application should now have been transferred to your phone.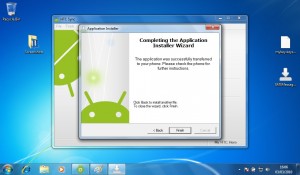 Step 7:
An install application screen should now be on your phone, follow the instructions and install it to the phone.
Step 8:
All done! Your are now set to start Hurry Murraying people!